Compliance & Regulatory Services
We help customers navigate the complex process of complying with radio performance testing requirements to ensure their wireless & RF devices are compliant, compatible, and reliable.
A focused partner
From regulatory requirements and quality assurance to overall performance and safety, our streamlined testing process brings your wireless product from development to end use efficiently and in accordance with your certification needs for global markets. We support Wi-Fi certification for both references and custom designs by providing devices under test, appropriate test tools, and design data tools. Our tests cover all domains as World, FCC, CE, IC, etc., we perform any necessary debugging and modification actions and we take care to get issued the testing report as well as the final approval sheet and number.
---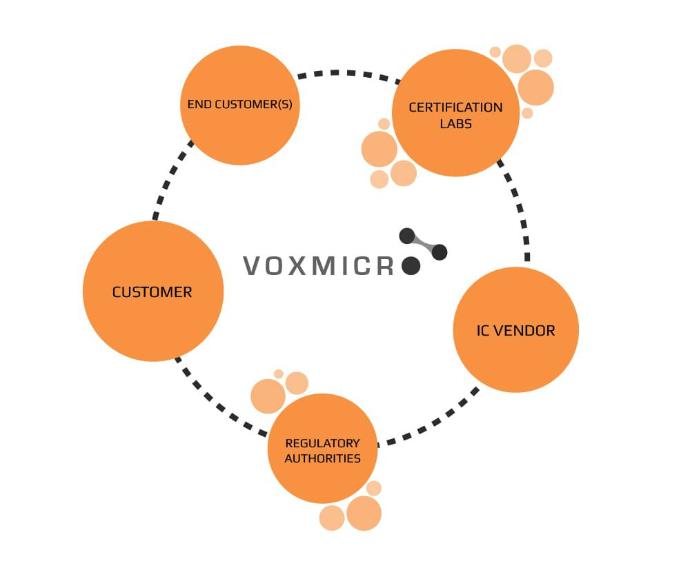 How we help
Certifying devices has never been a trivial task. You may need to certify more variants of your device to meet global norms and requirements. This raises the need for and relevance of the assistance we can provide to help rationalize the certification effort locally and globally. Certification costs and times can be significantly reduced with assistance from us and our network of partner labs and certified design partners. Through the certifications of our modules and our full leverage on Qualcomm's worldwide certification program, we are able to help you certify your products globally and source them in any part of the world.
We are able to carry out radio performance testing at the application level in our facilities in Asia, the United States, and the United Kingdom and test the real-life performance and functionality of any product that includes wireless technologies. This service is designed not only to provide a complete overview of the device's radio performance but also to speed up the certification process by exposing potential issues, giving you the opportunity to fix problems before incurring the fees and schedule commitments typically associated with the formal process.